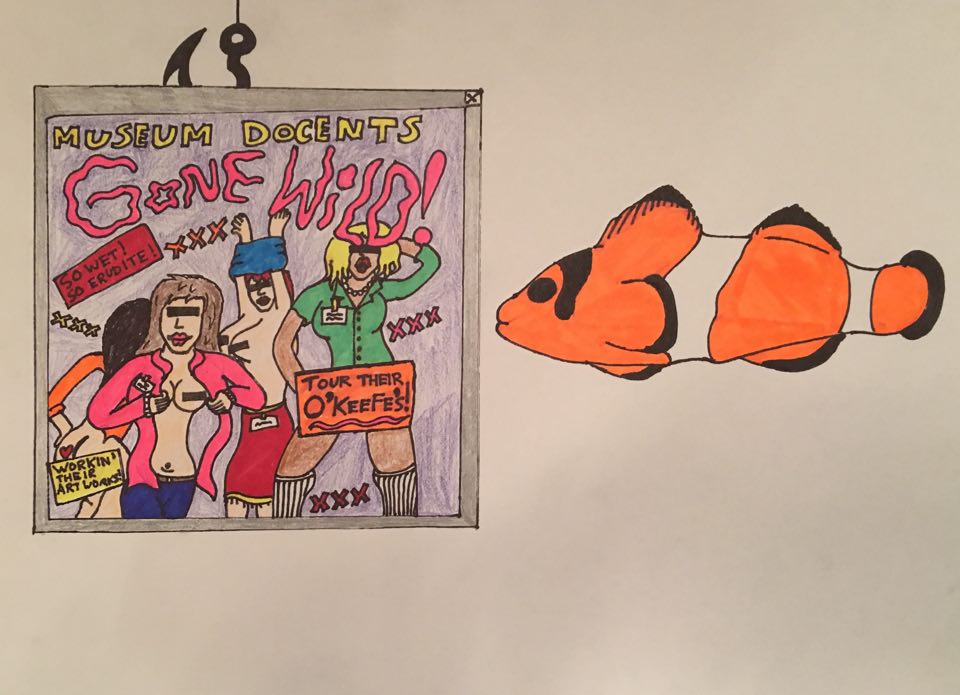 We all know it: the first hour of every day at work is dedicated to checking Facebook, Instagram and Twitter. Maybe even reddit if you come from that obnoxious pool of link clicking junkies. When you're out of fresh, useless information to consume, you start frantically clicking around at anything that seems remotely interesting. Click. Click. Click.
Anything to liberate you from the lackluster task of sitting in an office, staring at a computer screen for eight hours. And now you're stuck in that beautiful limbo of useless, attractive information saturation that you will promptly forget on the train ride home. Maybe Information Age is a misnomer. Maybe it's really the Diversion Age. The Age of Infotainment. The Endless Stream of Ephemeral Data Age. Whatever it is, here's what you'll find.
Some Benign Snippet of Vague, Empty Relationship Advice
"3 Easy Steps To Make Women Fall In Love!" You know that thing we all do to the ones we love? Yeah, we've all been there. Let's talk about it, OK? OK. "Top 5 Relationship Killers!" For the five minutes it'll take you read this and start over because you were distracted by your cell phone, you could have just texted that special someone that you love them. Moment's passed. Reread "Top 5 relationship rules for 2013!" and hope that works.
A Pithy Lifehack That Goes Unused Because You're Lazy
"17 Crazy/Brilliant Life Hacks!" Macgyver doesn't even read these. He'd still rather use the box his piss-flavored craft beer came in than use a binder clip to organize booze in the fridge. Cool, you actually put a spray nozzle on your bottle of Sriracha. Now you're truly the clever, misunderstood genius your ex didn't get. "The 100 Best Lifehacks of 2011: The Year in Review!" When shopping for anything from Wal-Mart, having a "resealable package" plays more of a factor than flavor or value. You're so fucking innovative and special.
Something a Celebrity Did Somewhere That Affirms Everything You Do Is Meaningless
"23 Insane True Stories Behind Famous Musician Stage Names!" You don't feel guilty for caring about rich, famous strangers and why should you? No one else does. It's better to gossip about someone named Kim or Ryan or Jen because A) it's better than gossiping about actual people you know, who may become upset and B) all these superstars in Hollywood are way richer than you and you secretly hate them.
You don't even know who half the freaks in this list are, or at least you vaguely recognize some of the women, but you're not sure which remake of Spiderman they were in. "Stunning Celebrity Bodies!" You ogle at their primped, primed and postured bodies and when your boss comes by you sit up quickly and alt-tab back to the blank spreadsheet you have open. Maybe you'll masturbate in the handicapped stall again. "Age That Celebs Lost Virginity!" Fascinating!
Fun Fact No One Can Explain That Somehow Proves God Exists To You
"Spooky! The Top 10 Unexplained Phenomena!" You've read this thing about weird objects falling from the sky a dozen times, but you keep forgetting about it and it's delightful to read again. "The 10 most amazing unexplained artifacts!" You share it with your friends again and maybe tag some friends and ooh now you can use #hashtags! What lies under the #hashtag for #hashtag anyway? Probably some meta bullshit. You took a picture of someone taking a picture. Here's a picture of my feet. Here's a picture of some straw wrappers. What were you talking about again? "19 Mind-Blowing Details You Missed in Famous Works of Art!" Juicy!
Fear of Everything Around You
"Things in Australia that Will Kill You!" No one's ever asked you why your passport is virtually unused, but you haven't even thought that far. Why would anyone ever visit the Rain Forest? They'll get malaria or fleshing-eating beetles in their skin. Somehow, this numbs the fact that you haven't been on vacation in months. "6 Things Your Body Does Every Day (That Can Destroy You!)" You're not a hypochondriac, you just like visiting the doctor a lot. Besides, the commercials insist you ask your doctor about everything. Maybe this pill will help. Maybe rereading this blog filled with hackneyed medical advice, advertising some kind of fad berry (it has antioxidants!) will help. "5 Cosmic Events That Could Kill You Before Lunch!" Oh, it's lunchtime? Great! More time to read things like this while eating alone.
Troy Farah is a journalist from Phoenix Arizona. His website is troyfarah.com
More 'deep' thoughts from De'Lunula:
Do Banks Steal from You?
Eulogy For Your Internet Fame
Statement of the Kennel Killer
Keep Your Kids Straight and Patriotic by Sending Them to Camp
Follow de'Lunula on the Tweet Machine and the Book of Faces.
---
Spread. Infect. Share.