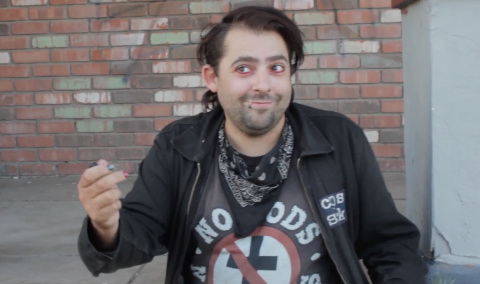 While shooting for an upcoming video with Andy Warpigs, we stumbled upon a Bath Salts stash from 2011, assumed to be MDPV or mephedrone. That's when we ran into Travis James, who may or may not be wanted by the cops right now (you can never tell with him). We gave him the drugs and he did a line right then and there, as well as inhaling a massive line "Lady and the Tramp" style. Watch after the break.
Subscribe to us on YouToob for more retarded crap like this.
---
Spread. Infect. Share.