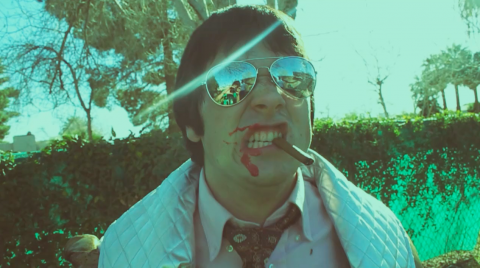 Andy Warpigs, Arizona's most eccentric guitar punk hero, releases new music video for "Coke N Smokes," featuring an alcoholic, unemployed luchador who fights Roy Orbison's ghost with a shovel.
Directed by Troy Farah for Andy Warpigs' song "Coke N Smokes" off his super tight album Folk Punk Yourself, starring Sebastian Stevenson and Nathan Langlois and Andy Warpigs as himself. Watch the video after the jump.
You can get the album here and here.
The video was featured on Valley Hype, Yab Yum and Echo Cloud as their "Video of the Week."
© 2014 Andy Warpigs 56th Street Easterbunny Music (ASCAP) All Rights Reserved 56th Street Records Phoenix, Arizona
Follow de'Lunula on the Tweet Machine and the Book of Faces.
---
Spread. Infect. Share.