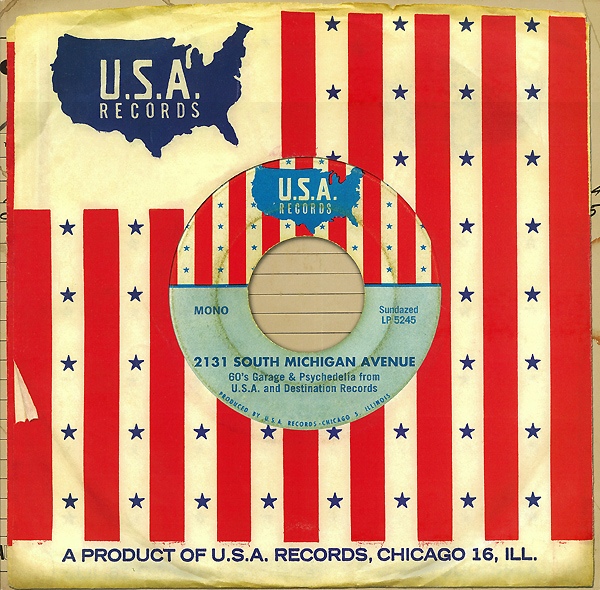 Most people who visited Parliament, the underground DIY venue I helped manage, never went behind the curtain. To them, the venue was primarily a cool space where they could show up with their friends, walk to QT in between bands to buy a PBR Tall Boy (or three), get back just in time to pound their drank and get rowdy during a high-energy set, then buy cheap T-shirts while they filtered out the door.
If you were to enter Parliament on a non-event night, you'd probably find Gage and I behind the curtain, taking turns bent over a screenprinting table and curing any one of the 50 cheap T-shirts around us with a heat gun that was more like a glorified hairdryer.
I don't want to make any comparisons to a sweatshop – seeing as the women and children who made the shirts we were printing on were probably suffering in a, y'know, actual sweatshop – but it was definitely tedious, back-tweaking work we didn't get paid for. Parliament had no tub, shower, or large sink in which to wash out our exposed screens, so our creative process was, well… creative. There was the time we heated up water in a coffee pot and poured it on a screen that was balanced over a giant RubberMaid container while we scrubbed at the emulsion with a washcloth. There were the few months we spent on the side of the building, crouched down at a high-pressure water spout by a bush, scrubbing a giant screen while cars drove by, their headlights illuminating barefoot 20-somethings who were soaked with cold water and caked with dirt. Eventually, we got a power washer, but the pressure was so high that it tore off the more delicate bits of cured emulsion, which we would subsequently doctor with loads of masking tape.
It was a headache. But it was our headache, and one that we could sell for a $7 profit to help keep Parliament's doors open every month.
My first memory of listening to 2131 South Michigan Avenue: Garage and Psychedelia from USA and Destination Records was on one of these nights.
We came into a dark, empty Parliament, flipped on the A/C, and immediately hooked my phone up to our sound system so we could get down to some jams as we printed the new batch of Petty Things shirts. I had just gotten this new comp that I was really stoked to listen to. I pressed play on the first track and got to work:
It was hard to not get excited about this album when this was the first track. It's catchy, totally fun, and describes that type of late-1960s playboy that really sucks, and we were both into it. Obviously, I wasn't researching the band at the time I first listened to it, but over the past couple of years, I've learned that these guys, The Lost Agency, did a lot of cool stuff. The drummer, Alan Vavrin, along with the enigmatic frontman who goes by Kain, played in a band called The Holocaust. The Holocaust's jam, "Savage Affection," was featured on one of the editions of Pebbles. I had no idea they were the same dudes until, like, a week ago. In an interview with Sundazed (the label that remastered these songs and reissued them into the lovely comp you're listening to now), Vavrin said that The Lost Agency actually played a short set at the 1968 Democratic Convention in Chicago. BBC filmed it. I bet it exists somewhere in the UK, and it would be really cool to see.
Back at Parliament, Gage and I were hooked by the third track, "Got To Have Your Lovin'," by Oscar Hamod & The Majestics. Before the guitar even started, I knew I would love this song – probably because of that pre-song chatter in their cute Midwestern accents. "Ah yew shurrr aboot thay-at?"
Boogaloo!
I said, hey! I said, do it!
At this point, I distinctly remember prancing around the room, going back and forth between wiggling on the dancefloor and jumping back behind the curtain to yell, "I said, HEY! I said, DO IT!" or "I GOT TO HAVE YOUR LOVIN' BAY-BAY!" at Gage while he printed shirts and shook his butt.
Honestly, the entire compilation elicits this reaction. Unlike Back From the Grave or Pebbles, which featured songs from either unsigned artists or artists under labels that had no prerequisites, the songs that were made under the direction of USA Records required a bit more polish. The result is a collection that is more melodic and poppy, with less scuzz and unpredictability than other '60s garage and psych comps. But don't get me wrong – these songs are still fun, fast, and an absolute joy to listen to.
Especially the first nine tracks of the first disc. Let's run through some of them!
This one, "Echoes" by Lord and the Flies (great name), is deliciously spooky. These guys were previously in a short-lived act called The Sounds (bad name), and frontman Steve North still jokes about how dorky and lame they were. North ended up finding a lot more success in comedy than rock 'n roll, which seems fitting.
"In the Midnight Hour" by Wilson Pickett is one of those songs that has been covered a million times by a million different people. It's an undeniably wonderful song. And while Pickett's version will never be matched, I think The Messengers did a great job. I can generally get behind any cover of old R&B that jacks up the tempo and adds organ.
Here's the original, for reference.
USA Records was based out of Chicago. If you didn't pick up on this by now, their address was 2131 South Michigan Avenue. This is notable, because the legendary Chess Records sat right across the street at 2120 South Michigan Avenue. There was a lot of transmission and musical exchange between the two during their heyday.
"If You Ever Go," by Ronnie Ross and the Good Guys, though it was released through USA (and Destination), was actually cut at Chess. Chess was… I can't find the words to even explain, so I'll just list some of their artists: Bo Diddley, Muddy Waters, Chuck Berry, Howlin' Wolf, Aretha Franklin, Etta James. Yeah.
I can definitely hear how that massive influence of R&B, Soul, and early Rock 'n Roll crept into "If You Ever Go."
Unquestionably, my favorite track on the album is Oscar Hamod & The Majestic's exceptional vocal take on The Bar-Kays' "Soul Finger."
Let's start with the original, for some reference. I don't think it's humanly possible to watch The Bar-Kays perform this without getting totally into it and smiling like an idiot. Who else in the world could ever supplement funk like this with the tune of "Mary Had a Little Lamb" without having it sound stupid? No one. No one could do that except The Bar-Kays.
Here's what Oscar Hamod & The Majestics did to it:
I can't even tell you how many times I've listened to this. The lyrics Hamod injected into it are perfect. If I ever met a dude who went by "Soul Finger," it would be the man in this song. He would wear long-sleeved silk shirts (unbuttoned, probably). He would be great at winking. He actually, most definitely would have a book full of girls he could call on the phone. Women and men would all want a piece of him, and he'd be happy to oblige. He would never be alone, and nobody would know how he got his money. Would it even matter? He's Soul Finger, baby.
Gage and I developed a healthy obsession with the few Oscar Hamod & The Majestics recordings we had. I looked them up a year or so ago and found a "Where Are They Now?"-type feature on them published by a local paper in Indiana, where they're from.
After realizing that full-time rock star wasn't exactly a viable career choice, Oscar and his brother Sam (one of the Majestics) found love in education. They both taught at the high-school level, where I'm sure they were the coolest teachers ever.
Gage reached out to them, asking whether they'd be interested in doing a reissue of some of their songs. The label, of course, would cover all the costs and they'd retain all the rights to their songs – he just wanted to release their music and introduce it to a younger breed of rock'n rollers. They respectfully declined. I don't remember what they said verbatim, but I think it equated to, "We love that we have people who are still interested in us, but that part of our music career is long gone."
Unlike most older bands, Oscar & The Majestics never really stopped playing. Their Facebook page (which has 384 likes) is filled with status updates about playing "classic rock" shows in local parks and neighborhood events, like "Touch-A-Truck Day with fire trucks from the surrounding area and many other festivities." Some of the status updates offer detailed directions on how to locate the space and where to park.
They're almost always followed by a status, posted the next day, thanking the crowd for being so wonderful.
I love it. At a time when most '60s bands either fell off the face of the earth, or banked off their old fame while morphing into crotchety old Republicans, these guys have continued to do what makes them happy for no reason other than: it makes them happy.
As Oscar put it, "Rock 'n roll is something that just stays with you. You get older, you move on, you do other things, but the music is always there inside you. It never goes away. It certainly hasn't for us."
-M
Previously on On Blast:
My Girlfriend Was a Punk!
Your Favorite Music Wouldn't Exist Without This Music
The Tucson '60s Sound 1959-1968
Thai Pop Spectacular
Maggie Spear is a good-for-nothin' 22-year-old with an obsessive personality and a deliberately non-obsessive lifestyle. If you wanna send her some cool music and talk about things that you can't talk about with anyone else, shoot her an email at maggiemariespear at  gmail.com. Twitter is too much work.
Follow de'Lunula on the Tweet Machine and the Book of Faces.
---
Spread. Infect. Share.