Ari Lesser is a guy who raps about stuff. To be more precise, he's a traditional Jewish guy who raps about Jewish stuff- he has several songs about Jewish festivals, stories, and historical events, as well as modern politics centered around Israel. He came to our attention when De'Lunula's Man-In-The-Field, Sebastian Stevenson, saw him play last October at a music festival in Central Phoenix. He's probably more well known for his song, 'Boycott Israel', a lengthy yet calm diatribe about how people that boycott Israel for their purported human rights violations are hypocrites, but rather than make a comment on such a political and volatile subject (it's Monday morning for the love of god), here's his song about Hanukkah. Finally, another Hanukkah song besides Adam Sandler's schlocky fucking joke.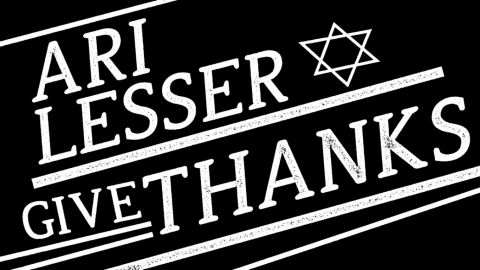 More Found Music:
Austin Leonard Jones – 'Juarez'
Kali Uchis – 'Loner'
Gorky – 'Super Drunk'
Follow de'Lunula on the Tweet Machine and the Book of Faces.
---
Spread. Infect. Share.