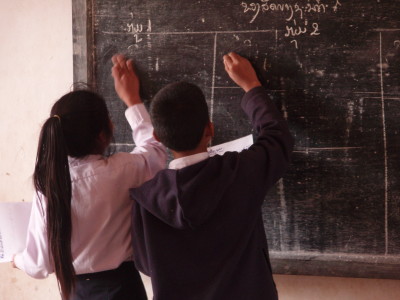 THE BIG BANG THEORY
Everything explodes
to make a point expanding
before entropy
THE KENNEDY ASSASSINATION CONSPIRACY THEORY
The second gunman
hiding on the grassy knoll
votes Republican
PRIMORDIAL SOUP THEORY
Lightning strikes water,
hydrogen and poison gas.
Bubbles start growing.
DARWIN'S THEORY OF EVOLUTION
The fittest make love
for children like their parents.
Tough luck, dinosaurs.
THE MOON LANDING HOAX THEORY
We beat the Russians
with Hollywood magic, just
look at the shadows
EINSTEIN'S THEORY OF RELATIVITY
Space and time have curves
if E = mc2
but what about light?
SCHRODINGER'S CAT
Inside of the box
the cat is dead and not dead.
I know—fucked up, right?
THE THEORY OF SHAPESHIFTING REPTILIAN OVERLORDS
Illuminati
lizard people in disguise
treat humans like flies
HEISENBERG'S UNCERTAINTY PRINCIPLE
Exchange particles
hide in the tiny space left
by uncertainty
Previous Educational Haikus:
Complicated Books Summarized in Haiku
Complicated Marriages Summarized in Haiku
Also by Eli Stubbs:
How to Shit Music When You Can't Fart a Note
Kommune 1, Apartment 81 and Communism as a Punchline [NSFW]
Eli Stubbs is a
writer who spends his spare time
counting syllables
Follow de'Lunula on the Tweet Machine and the Book of Faces.
---
Spread. Infect. Share.