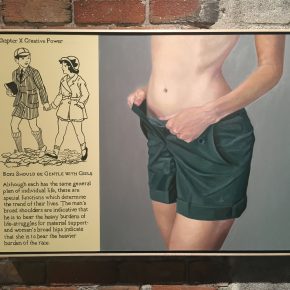 At Chaos Theory 17, art reigns supreme. For one weekend only, the walls of Legend City Studios were covered in a dizzying array of artwork from local masters and up & comers.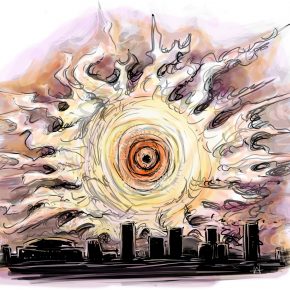 It is a time in which clouds, heavy with caustic rain, no longer glow with urban fire; a time when the endless tracks of asphalt have been filled with sand, and when once-skeletal lions have fattened themselves on mankind's tainted remains. Beneath the surface's burning grit, the desert's very blood sleeps, waiting for the darkness...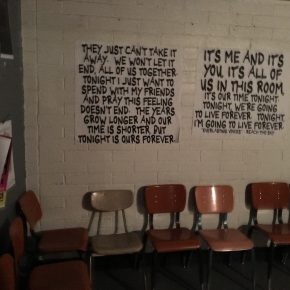 It's hard to distinguish individual songs within the cramped, rumbling ball of sound they make onstage. It does what heavy music does best: It creates vibrations so powerful I can feel my clothes shake and pressure build in my guts.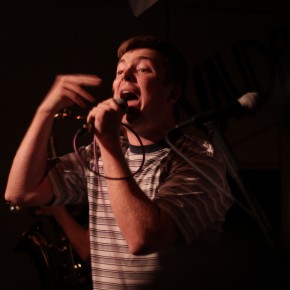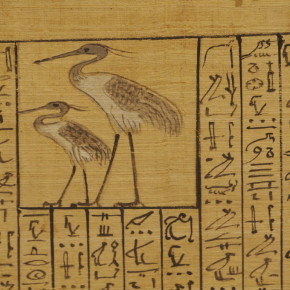 I'm sitting here, having just wasted three hours only to remind myself how little I actually know about anything. I'm in awe, once again, at the cyclic nature of humanity, how little has really changed when it comes down to it, and how knowledge is so beautiful.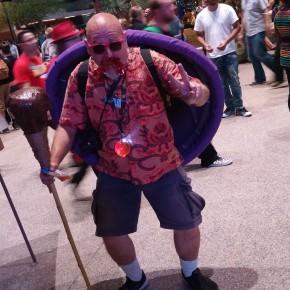 That woman might have boobs or not but she is not showing them aww too bad.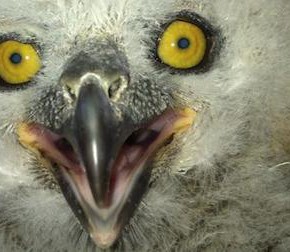 You can find a lot of weird shit on the streets of Phoenix.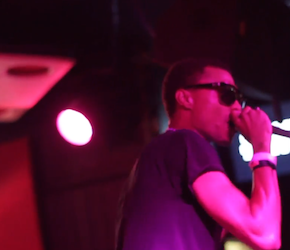 We crossed the threshold into glorious gothic chaos. Leather and chains abounded. Withering white-haired men dragged by leashes affixed to their nipples, pulled by obese vaudevillian women in corsets. Yes, plural.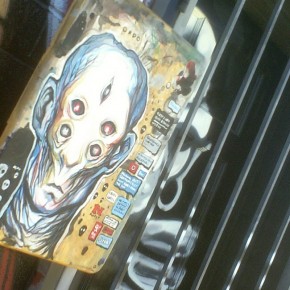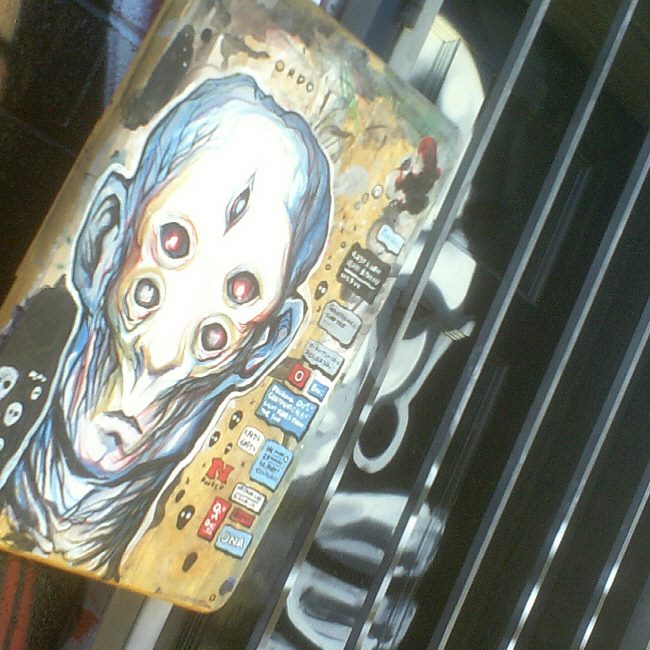 The 42 year old L.A. transplant dresses in all black and refuses to be photographed. He wears a mask when he paints live to hide his identity.